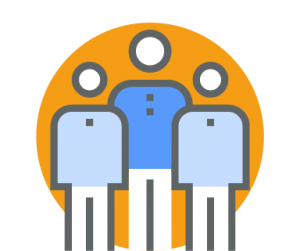 Who are we?
VIEW is a registered charity, which represents the interests and needs of children and young people with visual impairment across the United Kingdom. VIEW is a membership association open to professionals and others with an interest in the field of visual impairment. Read the questions we get asked a lot.
Our Mission
The mission of VIEW is to support professionals who provide support to children and young people with vision impairment.
Our Vision
The vision of VIEW is to be recognised as the leading UK authority in providing the necessary services to help QTVIs and other professionals support children and young people with vision impairment.
VIEW Executive Committee:
The VIEW Committee is comprised of professionals with particular expertise within the field of visual impairment and education provision. These individuals provide leadership in moving VIEW forward to constantly improve benefits and services to the professionals who work and support the education and welfare of children with a vision impairment.
VIEW works to safeguard standards of provision, and raise the profile of the field. Representation is made to the Government on issues regarding the education of children with a vision impairment. The association also provides funds for research and acts as a partner for relevant teacher training courses.
Rory Cobb
Chair
E-mail Rory
Rory Cobb is a teacher of children with visual impairment and has worked in a number of roles for the Royal National Institute of Blind People (RNIB) since entering the field as a history teacher at New College Worcester in 1982. He coordinates RNIB's services for education professionals in mainstream education and is the lead tutor on Partners in Learning, RNIB's accredited course for teaching assistants.
Rory has a special interest in access to the curriculum and examinations, working closely with awarding bodies and government agencies to improve provision for blind and partially sighted learners in public exams. In 2008 he completed an MPhil on this subject at Birmingham University, where he is also a regional tutor on the distance training course for teachers of children with visual impairment. Rory has been chair of the annual VIEW conference since 2003.
Alison Blackman
Co Vice Chair
E-mail Alison
Alison has worked for the Virtual School for Sensory Support in Norfolk since September 2012. Prior to that she has worked in both mainstream and complex needs schools, supporting children of all ages.
Alison herself went to a school for children with a visual impairment and since then it was always her ambition to become a QTVI. Whilst at university Alison enjoyed doing voluntary work for both SENSE and the RNIB and providing social activities for visually impaired youngsters to get together is something she highly values.
Alison also takes an active role in organising training and awareness sessions for staff who support children with visual impairment.
Within her service she is e-safety coordinator and the Virtual School Sensory Support was recently awarded the E-safety mark and is currently working towards the ICT mark.
Michelle Ireson
Co Vice Chair
E-mail Michelle
Michelle has been involved with supporting children and young people with sensory impairments since the 1990s both in education and through volunteering with the local association for the blind.
While studying for an Open University degree in Special Educational Needs, she worked as a learning support assistant at a special school for children with sensory impairments and additional disabilities in Norfolk. This experience and the influence of an inspirational Qualified Teacher of children with Visual Impairments (QTVI) led Michelle to go on to complete a Primary PGCE at the University of East Anglia with the ultimate aspiration of becoming a QTVI. After enjoying ten years as a mainstream primary school class teacher, SENCo and later Deputy Head, Michelle took the opportunity to join a county sensory support service and study for the Mandatory Qualification. She has spent the last two years working with children and young people with visual impairments across Suffolk and Norfolk as well as studying hard to complete the MQVI.
Michelle is now looking forward to taking the role of co-vice chair of VIEW at this exciting time in the evolution of education for children and young people with special educational needs and disabilities.
John Milligan
Email John
John is Team Leader for Visually Impaired Children, Young People and Families for Norfolk County Council's Virtual School Sensory Support. Before this he was Senior Education Officer with RNIB. He is also a Coach with the Norfolk & Norwich Goalball Team.
Anna Janickyj
After completing a Bachelor of Education (Hons) degree Anna started working in primary education before moving into adult training and then into teaching young adults with additional needs. She has worked at RNIB College Loughborough since 2007 and has completed the Advanced Certificate for VI in FE.
In the past ten years Anna has taught a range of subject including Performing Arts, Customer Service and maths and English, but now teaches Braille and Media. Currently Anna is the support tutor for the RNIB College students who are studying in the local mainstream FE Colleges and for those who are studying in-house at RNIB College on the Individual Learning Programme. Anna also carries out the VI assessments for new students and she has a particular interest in technology for people with sight loss and teaching Braille to young adults with dyslexia.
Anna is also the staff member responsible for Visual Impairment support and training in the College and she organises and delivers Visual Impairment Awareness training to staff, external customers and to staff and students at the local FE College, and has been involved in RNIB Connect and Legacy events.
Sarah Raisanen
VIEW Communications and Development Officer
Email Sarah

After completing an MSc in Social Research, Sarah worked on research projects focusing on the educational provision of children with communication difficulties and special educational needs.  Sarah joined Royal National Institute of Blind People (RNIB) in 1998 where she held a variety of positions,  most recently Children and Young People's Officer (Complex needs). Sarah has been involved in supporting adults with vision impairment to access ICT training.
Sarah has over 15 years' experience delivering communications and engagement activities in the vision impairment sector, specialising in conveying complex information to support, reach, influence and engage diverse audiences, including parents of children and young people with vision impairment, education and health professionals, and policy makers.
Her professional experience includes print, website and digital content editing and production, as well as the coordination of events, training and networks.
Trustees:
Gillian Coles
Gillian qualified as a teacher in 1977. Her teaching career has included work in the Yemen with Yemeni children as well as working in the UK as a Primary Teacher and peripatetic teacher for Children with Literacy difficulties. She qualified with a Special Needs Diploma (Reading University 1994) and Masters in Education (Visual Impairment) with Birmingham University in 1996. She was lucky enough to be working with a blind pupil in a mainstream secondary school during her training and this experience has had a significant impact upon her inclusion philosophy.
She was appointed Head of Berkshire Sensory Consortium Service (SCS) in September 2003. The Berkshire Sensory Consortium Service is an Education service working with children and young people aged 0-19 yrs who have a hearing, visual or multi-sensory impairment. SCS works in all the Unitary Authorities, which were formerly Berkshire: West Berkshire, Reading, Wokingham, Bracknell, Windsor and Maidenhead and Slough.
Judy Sanderson
In a varied career Judy has held a variety of positions in several locations; starting as a music specialist in Staffordshire and then Newcastle upon Tyne; working for a music publisher in York; working as SENCo in Tyne & Wear and Surrey; appointed as Head of a Specialist Resource Centre for Vision Impairment, then as an ATVI with the Surrey Sensory Support Service, becoming the Professional Lead for the VI Team; and currently as Strategic Manager with Physical & Sensory Support (PSS), with Surrey County Council.
Judy has always been committed to partnership working as a means to support and develop the needs of learners with low incidence disabilities and is an active member of NATSIP, being a member of the reference group and currently co-leading the Equalities Workstream. Judy has also been a member for many years of local and national strategy groups such as the Surrey Low Vision Services Committee, Vision 2020 UK as a member of the Low Vision Services Implementation Group (Children) and CYP with VI Group.
Paula Scott
Paula qualified as a teacher in 1979, She has an additional qualification in teaching children with Special Needs (Reading University 1988) and had wide experience of working with those with special and complex needs across all age ranges before completing her Diploma in Education Special Needs : Visual Impairment (Birmingham University 1992) She has also worked as a Pre-School Teacher Counselor, and is experienced in working with children and their families in the Early Years, She has a particular interest in the inclusion of blind children in both mainstream and special schools.
Paula completed a Mobility specialist course with Open College Network in 2005.In September 2003.  Paula was appointed as the Co-ordinator for the Visual Impairment Team as part of Berkshire Sensory Consortium Service – an education service that works with children and young people aged 0-19 who have a hearing, visual or multi-sensory impairment SCS works across the six unitary authorities West Berkshire, Reading, Bracknell, Wokingham , Royal Borough of Windsor and Maidenhead and Slough that were formerly Berkshire.
The latest committee documents are available to download.