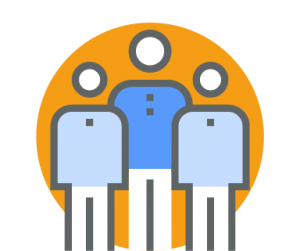 Who are we?
VIEW is a registered charity, which represents the interests and needs of children and young people with visual impairment across the United Kingdom. VIEW is a membership association open to professionals and others with an interest in the field of visual impairment. Read the questions we get asked a lot.
VIEW is the representative group of staff working across the Education sector for VI Children and Young People so is in a good position to gauge concerns across the UK.
Our Mission
The mission of VIEW is to support professionals who provide support to children and young people with vision impairment.
Our Vision
The vision of VIEW is to be recognised as the leading UK authority in providing the necessary services to help QTVIs and other professionals support children and young people with vision impairment.
VIEW Executive Committee:
The VIEW Committee is comprised of professionals with particular expertise within the field of visual impairment and education provision. These individuals provide leadership in moving VIEW forward to constantly improve benefits and services to the professionals who work and support the education and welfare of children with a vision impairment.
VIEW works to safeguard standards of provision, and raise the profile of the field. Representation is made to the Government on issues regarding the education of children with a vision impairment. The association also provides funds for research and acts as a partner for relevant teacher training courses.
Rory Cobb
Chair and trustee
I am a qualified teacher of children and young people with vision impairment. I have been Chair of VIEW since 2015 and ran the annual VIEW conference from 2003 until 2018. I retired in 2017 after a 35-year career with RNIB where I developed resources and policy advice on educational provision for blind and partially sighted children. During my career I had a special interest in access to the curriculum and examinations, working closely with awarding bodies and government agencies to improve provision for learners with vision impairment in public exams. I have a long-standing involvement in training and led on the development and delivery of RNIB and VIEW's online courses for education professionals working with children and young people with vision impairment. I'm also a regional tutor on the University of Birmingham course leading to the mandatory QTVI qualification.
Alison Blackman
Vice-Chair and trustee
Alison.Blackman@norfolk.gov.uk
I am Alison and I work for Virtual School Sensory Support in Norfolk. I have been working as a QTVI for the past 7 years. Before moving to Norfolk I worked in both mainstream and complex needs schools. I am incredibly proud to be a teacher and I am passionate about ensuring all visually impaired children and young people are given the opportunity to achieve their potential and to not let their visual impairment stop them from having aspirations. Being a member of the VIEW community allows me to network with like-minded professionals who work tirelessly to ensure visual impairment does not become a barrier to learning for the children they work with.
John Milligan
Treasurer and trustee
Born just outside Sunderland and suffer the pain of being a lifelong Sunderland supporter along with the rest of my family. I am Team Leader for the VI MSI element of the Virtual School Sensory Support in Norfolk, trustee and Chair of the Selection Panel for the Snowdon Trust supporting disabled learners across the UK, and I coach the Norfolk and Norwich Goalball Team and Governor for the Short Stay Schools in Norfolk.
Only one more thing, I think VIEW is a vital and supportive organisation for the entire workforce and am committed to ensuring this continues.
Sarah Raisanen
VIEW Communications and Development officer
After completing an MSc in Social Research (University of Bath), I worked as a researcher on projects focusing on the educational provision of children with special educational needs. I then joined Royal National Institute of Blind People (RNIB) where I held a variety of positions to improve the impact, quality and reach of services for children and young people with vision impairment, their families and the professionals who work with them.
I have over 20 years' experience of delivering projects in the disability sector, specialising in the development and delivery of communications to support, reach, and engage diverse audiences, including parents of children and young people with vision impairment, education and health professionals, and policy makers.
Alongside my day to day role I have worked as a volunteer providing technology training to adults with vision impairment.
Caireen Sutherland
Committee member
Caireen.Sutherland@rnib.org.uk
I am a qualified teacher for vision and multisensory impairment and have worked in a range of settings, from mainstream through to special schools as well as Local Authority Sensory Support services. I currently work as Principal Education Officer at the RNIB. My particular passions include: optimising independence for children and young people with sensory impairments, developing tactile learning skills, improving use of technology and awareness and support for young people with CVI (Cerebral Visual Impairment).
Alongside my role with RNIB I continue to maintain some consultancy work and to allocate time to developing technology training from my international research fellowship.
Sue Keil
Committee member and research lead
From 1998 until my retirement in 2017 I was employed by RNIB as children's research officer where I carried out, and externally commissioned, a wide range of research studies and literature reviews. The aim of these studies has been to get a better understanding of: the size and characteristics of the population of blind and partially sighted children and young people in Britain, the experiences and support needs of children and their families, and policies and practices underpinning their educational provision.
Since retiring, I've been helping to develop the VIEW research webpages. I have continued to maintain links with the wider VI research field as honorary research fellow at the Vision Impairment Centre for Teaching and Research (VICTAR) at the university of Birmingham and as VIEW representative at the twice-yearly Mary Kitzinger Trust workshops.
Jane Sharp
Committee member
13 years after starting out as a mainstream Science teacher, I joined the team in the secondary resource base for pupils with a vision impairment in Wakefield, taking over as the teacher in charge when my predecessor retired. Throughout 16 years in this setting, I developed a number of areas of special interest: exam access, the use of assistive technology, and teaching maths, science and computing to Braillists. My current role as an advisory teacher in the authority is providing an opportunity to learn new skills to work with younger children and those with complex needs. I'm also an approved modifier for GCSE and GCE Science exams and work regularly for exam boards in this capacity
Anna Janickyj
Committee member
After completing my teaching degree, I started working in primary education before moving into adult training and then into teaching young adults with additional needs. I have worked at RNIB College Loughborough since 2007 and have achieved the Advanced Certificate for VI in FE.
During my time in College, I have taught a wide range of subjects including Performing Arts, Media, Customer Service, Work-skills, Maths and English, but my primary focus now is teaching Braille and Technology and being a personal tutor.
I'm also in charge of the new Karten Sight Loss Hub at RNIB College and have provided support and delivered Visual Impairment training to staff as well as people within the local community, including students from Loughborough University, local FE Colleges and local schools. I have a particular interest in technology for people with sight loss and teaching Braille to young adults
Katharina Walls
Committee member
Katharina.Walls@lancashire.gov.uk
My name is Katharina and I am a QTVI in Lancashire. My path into this
profession is different from most other QTVIs, as I studied Special Needs
Education in Germany. I then did my PGCE in a School for blind and visually impaired children in Halle, Germany, teaching English and German. After a break for bringing up my own 3 children I started to work for Oxfordshire County Council, where I worked for nearly 5 years before moving to Lancaster and starting work here. I love the work as a QTVI, and enjoy the challenge of having to find creative solutions and teaching resources for each individual student I support. I have been a member of VIEW for many years, enjoying hearing about new research and developments at the conference as well as being challenged to think outside my immediate work and help creating a voice for blind and visually impaired students.
Jackie Osborne
Committee member and early years lead
Now retired, I have worked with children and young people with Visual Impairment for over 30 years, in mainstream, a specialist unit and specialist services settings in the north of England, West Midlands and most recently as a team manager in Hertfordshire. I was initially secondary trained but developed a particular interest in early development. I was seconded to work on the Early Support Project and I'm joint author of the Developmental Journal for Babies and Children with Visual Impairment (DJVI)
Sarah Holton
Committee member
I have worked in the RNIB Children, Young People and Families team since 2001 after completing a degree in Social and Political Sciences at the University of Cambridge. Initially, I worked as a Families Information Officer, supporting parents of children with VI with information, advice and guidance and producing resources. In a subsequent role I was responsible for curriculum access for children with VI and complex needs, during which time I trained as an MSI intervenor, ran the VITAL professional training network and edited Curriculum Bitesize for Insight magazine. I now lead the team of CYPF Support Officers in England, who form part of the RNIB's UK-wide frontline service for families of children and young people with VI and the professionals who work with them.
Paula Scott
Trustee
I qualified as a teacher in 1979, I have an additional qualification in teaching children with Special Needs (Reading University 1988) and have wide experience of working with those with special and complex needs across all age ranges before completing my Diploma in Education Special Needs : Visual Impairment (Birmingham University 1992) I have also worked as a Pre-School Teacher Counsellor, and am experienced in working with children and their families in the Early Years, I have a particular interest in the inclusion of blind children in both mainstream and special schools.
I completed a Mobility specialist course with Open College Network in 2005. In September 2003, I was appointed as the Co-ordinator for the Visual Impairment Team as part of Berkshire Sensory Consortium Service – an education service that works with children and young people aged 0-19 who have a hearing, visual or multi-sensory impairment SCS works across the six unitary authorities West Berkshire, Reading, Bracknell, Wokingham, Royal Borough of Windsor and Maidenhead and Slough that were formerly Berkshire.