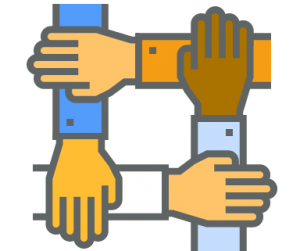 We're the Professional Association for QTVIs and membership is open to all those working to support children and young people with vision impairment including Heads of Service, Learning Support/Teaching Assistants or Technicians (Specialist VI), mobility and habilitation specialists, retired and trainee QTVIs.
Or if you prefer, you can apply to join by email: development@viewweb.org.uk – just let us know your name, job title and email address, and we will contact you with payment details.
Why join?
Your membership of VIEW allows us to support you in your work, representing you, and the interests of children and young people with vision impairment, and promoting the specialist VI education sector.
VIEW provides a voice for the profession with Government including the DfES and the Training and Development Agency and with a variety of other agencies such as RNIB.
When VIEW speaks, it speaks with the voice of the QTVIs and our VI workforce throughout the UK – approximately half are members (membership is for individuals only – we do not have institutional membership) and we are working tirelessly to recruit more of the profession to membership. It is essential that we represent the whole profession and to be able to do so it is vital that individual QTVIs and members of the specialist VI education workforce join and participate.
Membership of VIEW entitles you to:
Subscription to our termly Enewsletter
Subscription to e-bulletins with the latest news and events
Job notifications
Network of support and information for members – network, share information and gain support from your colleagues
Discounts on courses: Partners in Learning – Advanced Certificate, Understanding visual impairment in children and young people, and the Effective teaching of literacy through braille
Discounts on products and events for the specialist VI education workforce
Discounted fee for VIEW Annual Conference
Full access to:
• members' exclusive area of website (including discussion forum)
• Our large on-line resources area, including access to the new "Learning Media Assessment Resource," frequently updated "shared practice" posts and downloads with teaching ideas, reference materials (e.g. planning documents) contributed by VIEW members, video resources produced by VIEW and partners, and back copies of 'Curriculum Bitesize'
• Opportunity to place advertisements (including jobs) FREE in VIEW adverts section
Voting rights at AGM
Strengthen the voice of your profession – have your views heard at a range of committees and groups with links to:
DFE (Department for Education)
Vision 20:20
UKRNIBNLVSI (National Low Vision Services Implementation Group)
NATSIP (National Sensory Impairment Partnership)
Ofqual and exam boards
We champion the specialist support you give to improve the education experience and outcomes of children and young people with vision impairment – from the early years, through school to further and higher education.
Through our membership programme we raise funds to continue our work, so please become a member today.
Read what our members think about us – member testimonials
Join by selecting one of the options below. If you have difficulty with this process, please contact us directly development@viewweb.org.uk