Conference materials from #VIEW2017 available in the member section.
#VIEW2018
The professional development event of the year is VIEW's annual conference. This is the biggest get together of the vision impairment workforce with a chance for you to listen to inspiring speakers who are in the know, attend workshops to develop your skills and interest in particular areas of support and to network with colleagues from across the sector. VIEW Conference 2018 will be on 15-16 March 2018.
The conference will take place at the Hallmark Hotel Birmingham Strathallan, 225 Hagley Rd, Birmingham B16 9RY
90% of delegates providing feedback said they learnt something at the conference that they would immediately put to use in their work
"Once again, a brilliant conference. It is very difficult to find training in vi but the conference presents a diverse range and enable participants to access speakers who provide lots of useful info"
"As a VIEW member the conference is amazing value for money – to hear experts in the field and have the chance to catch up with colleagues from around the country"
Book your place at the early bird rate below until 30 September!
Or for more information, contact Sarah at: conference@viewweb.org.uk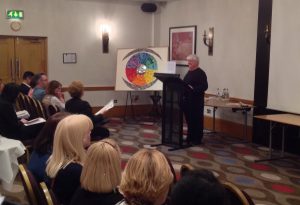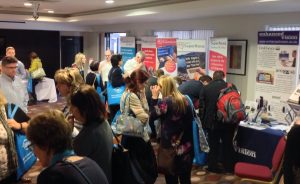 Sponsored by