#VIEW2018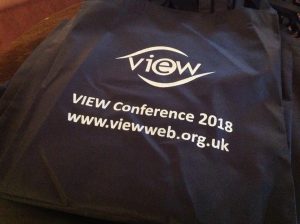 Thank you to everyone who came along to #VIEW2018. You all brought such enthusiasm, ideas and energy to the biggest annual get together of the dedicated vision impairment workforce!
We hoped you enjoyed listening to inspiring speakers and participating in workshops, and of course the opportunity to network with colleagues from across the sector. 
Content from the conference will be available from this page soon, as will details of #VIEW2019.
Conference Programme
2018 Speakers – included:
Amar Latif is a blind entrepreneur, world traveller and television personality. He founded Traveleyes, the world's first international air tour operator specialising in holidays for both blind and sighted travellers.
Brian Lamb OBE is a public policy, campaigns and strategy consultant specialising in health, education and disability issues. He recently wrote a report for NatSIP on the Future of the Sensory Impairment Sector.
Professor Jugnoo Rahi, Institute of Child Health, UCL specializes in paediatric eye disease and visual function and childhood visual impairment.
Feedback from our delegates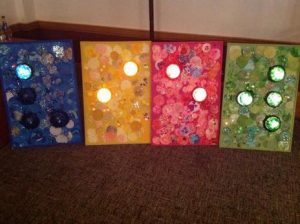 90% of delegates providing feedback said they learnt something at the conference that they would immediately put to use in their work
"Once again, a brilliant conference. It is very difficult to find training in vi but the conference presents a diverse range and enable participants to access speakers who provide lots of useful info"
"As a VIEW member the conference is amazing value for money – to hear experts in the field and have the chance to catch up with colleagues from around the country"
Sponsored by