Thank you to everyone attending VIEW 2019.
Where permission has been granted to do so, presentation materials from the conference will be available here for download in PDF.
Keep up to date, and continue conversations by following @VIEWteach on Facebook and Twitter
Keynote presentations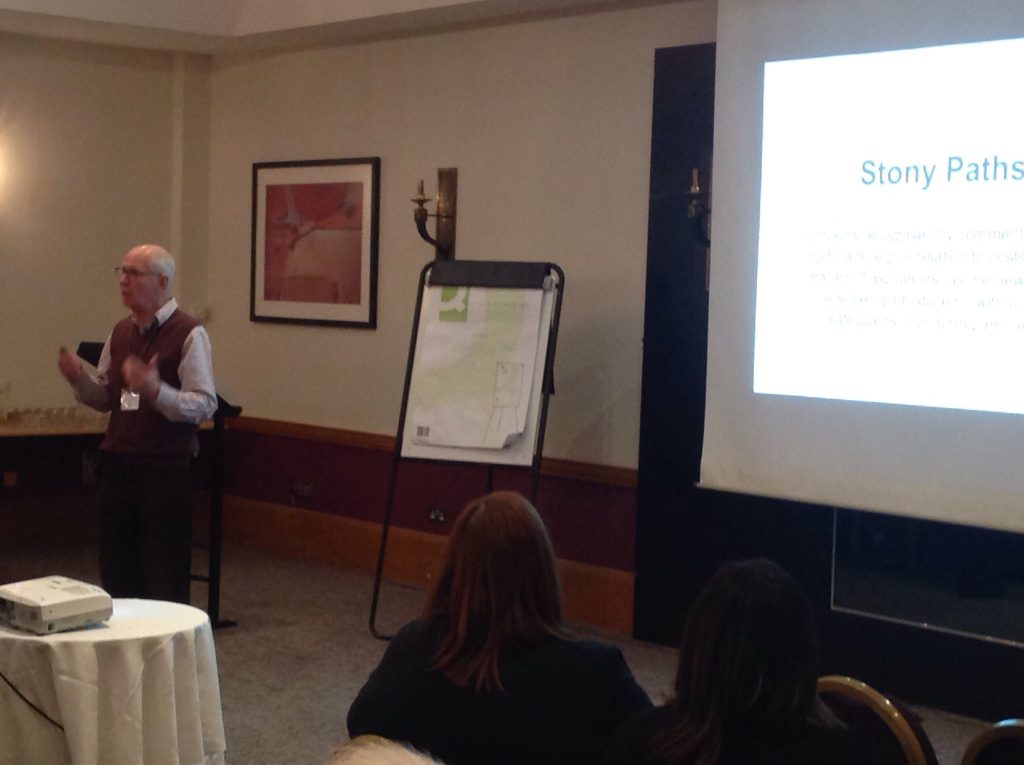 'A triumph of hope over experience?' – SEND policy: an overview of recent reforms and their impact on provision and practice (PDF)

Christopher Robertson – Independent academic, author and honorary lecturer at the University of Birmingham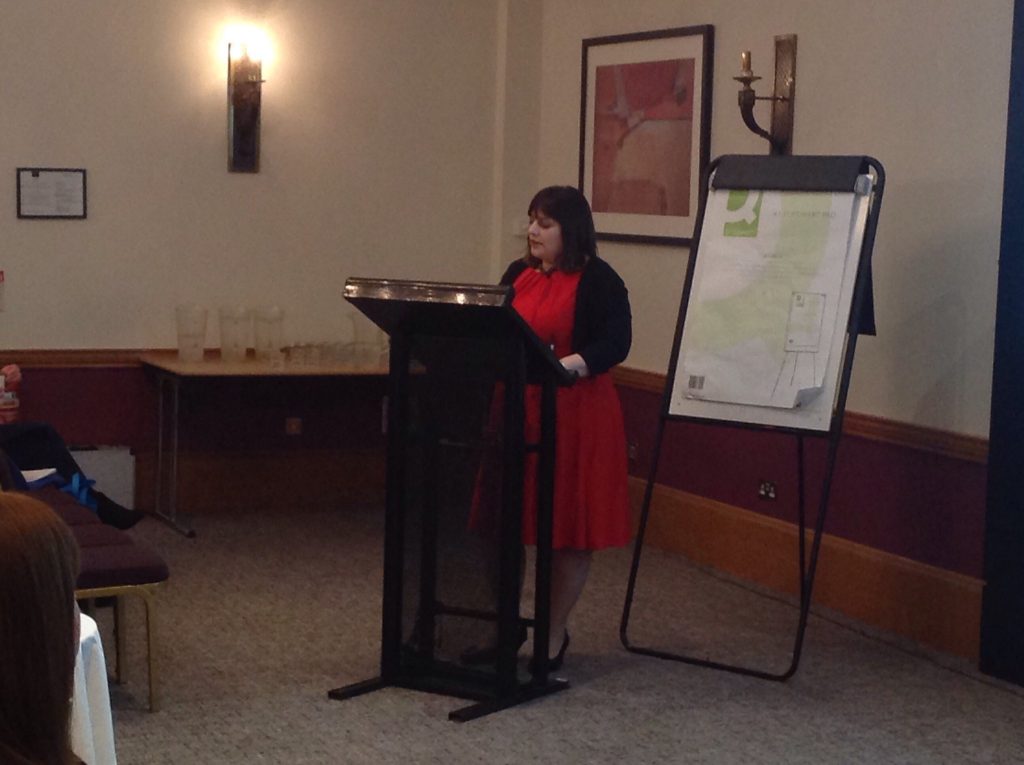 Using the VI Learner outcomes as a framework for service delivery

Sarah Hughes, Head of Vision Impairment Service, Torfaen County Borough Council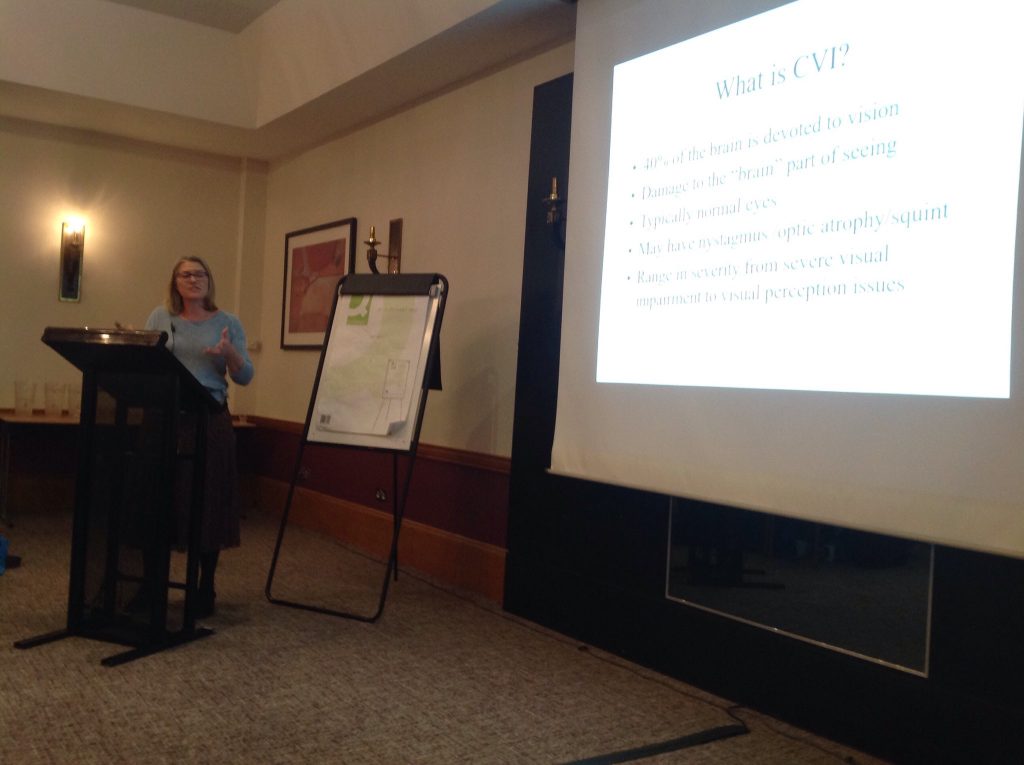 Understanding CVI: it's Certainly Very Important (PDF)
For patient confidentiality we are not publishing this content.

Louise Allen, Paediatric Ophthalmologist, Addenbrookes Hospital, Cambridge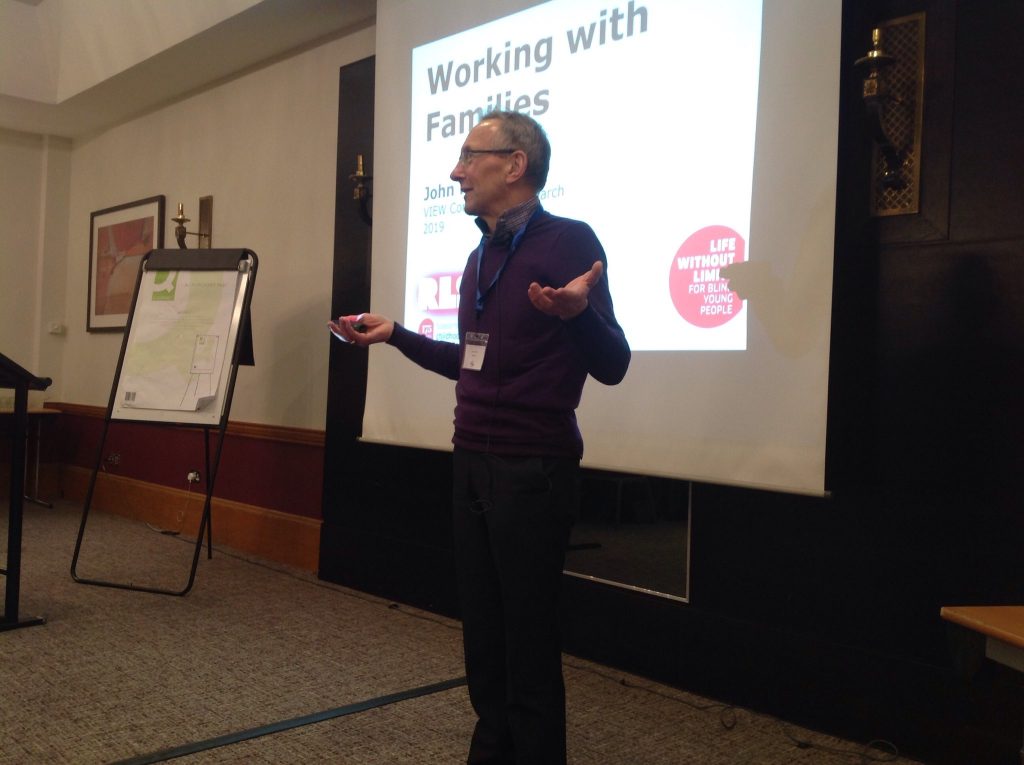 Working with families of children with vision impairment: from theory to practice

John Harris, Head of Research, Royal Society for Blind Children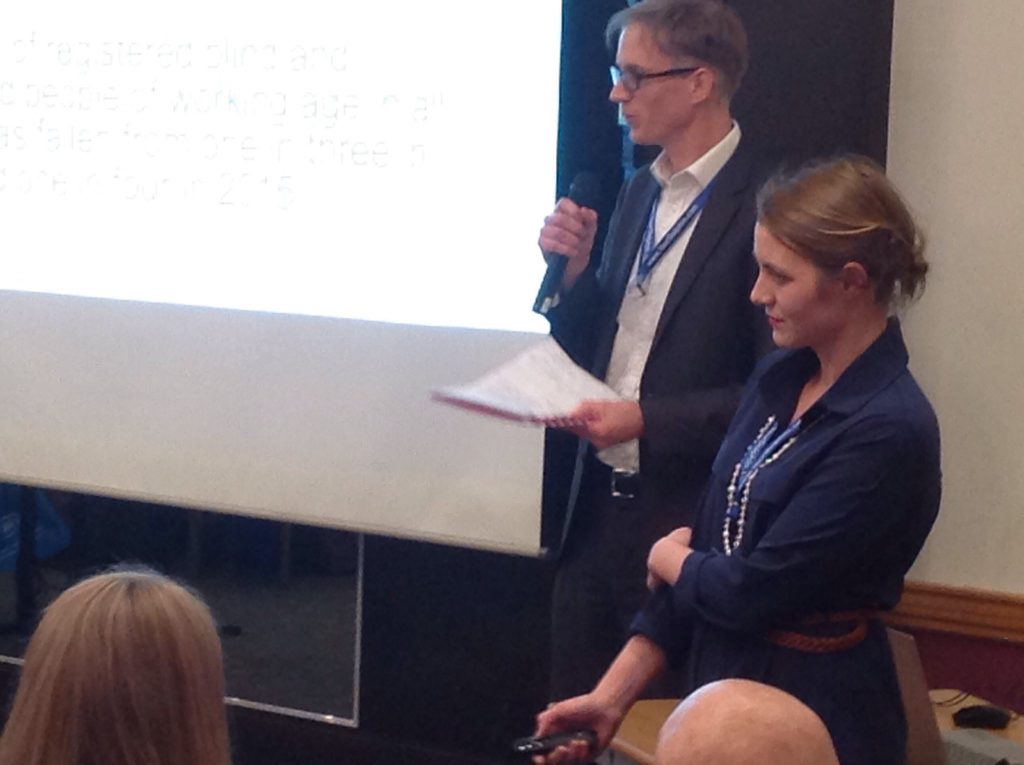 Update on Children's Alliance campaign

Tara Chattaway, Thomas Pocklington Trust + George Holroyd, parent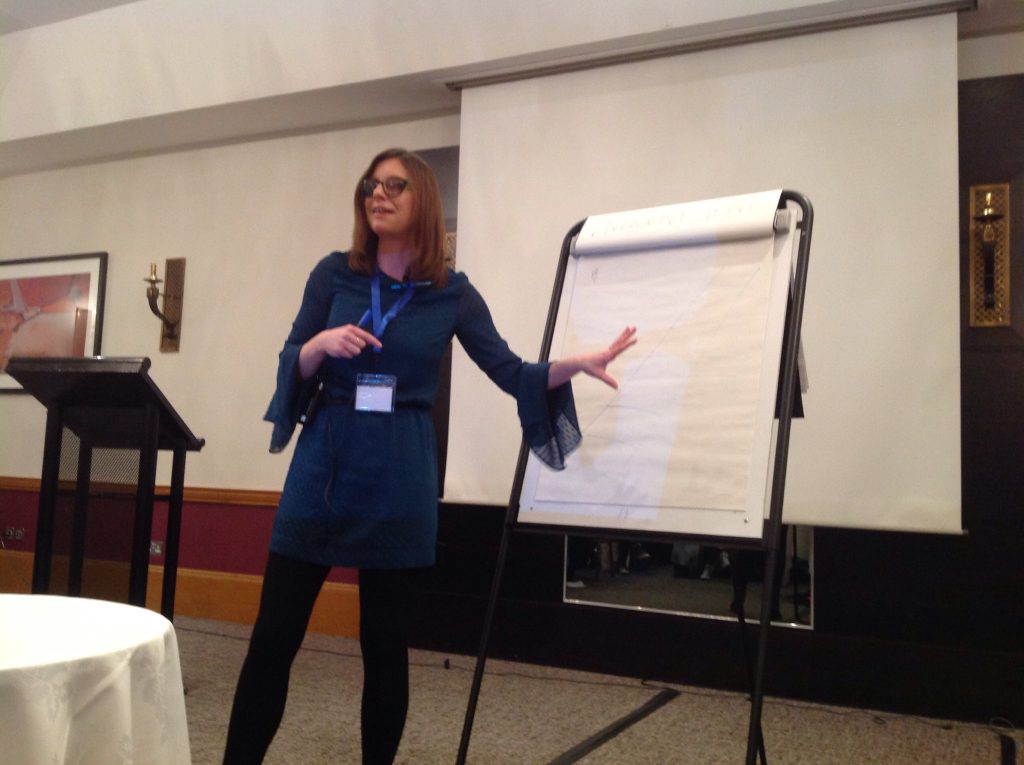 The how to guide on making positive Choices and enabling Personal Responsibility

Debbie Miller, Life Coach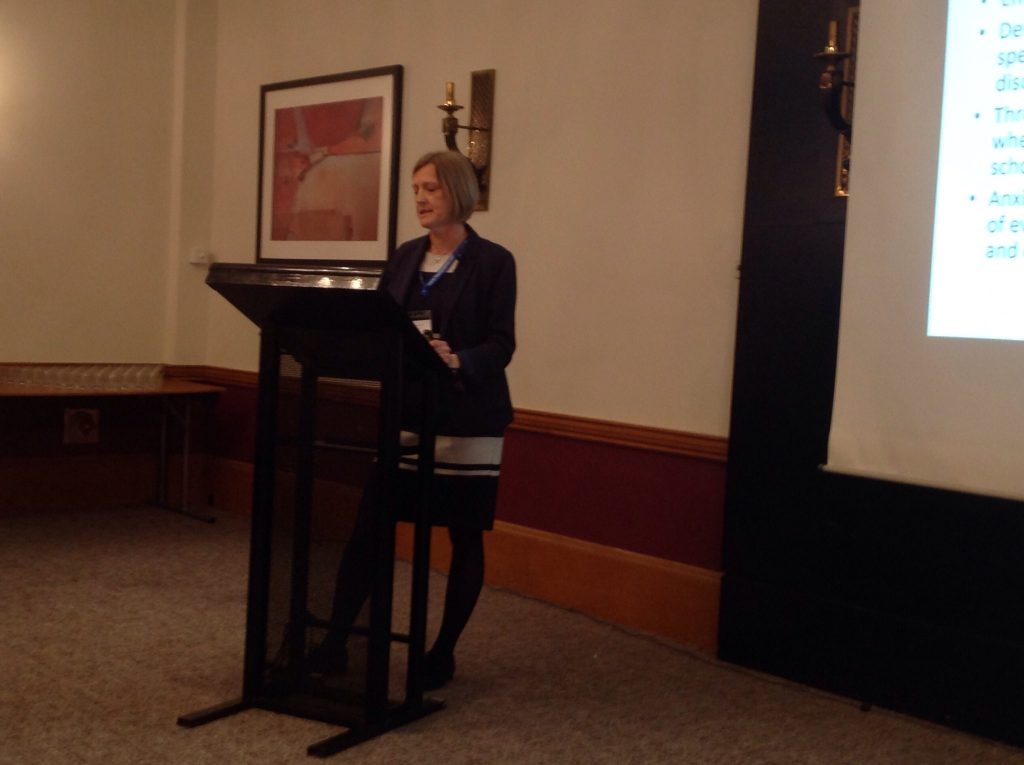 Managing anxiety and low mood in children and young people with visual impairment

Clare Jackson, Clinical Psychologist, Children's Services, Addenbrookes Hospital, Cambridge
Photo of Jackie Osborne during her keynote speech

Photo of Naomi Dale during her keynote speech
Promoting early intervention and development with the Developmental Journal for babies and children with a vision impairment: research and good practice – Part 1 and Part 2

Naomi Dale, GOSH, and Jackie Osborne, VIEW
Development work in VIEW

Sarah Raisanen, VIEW Communications and Development Officer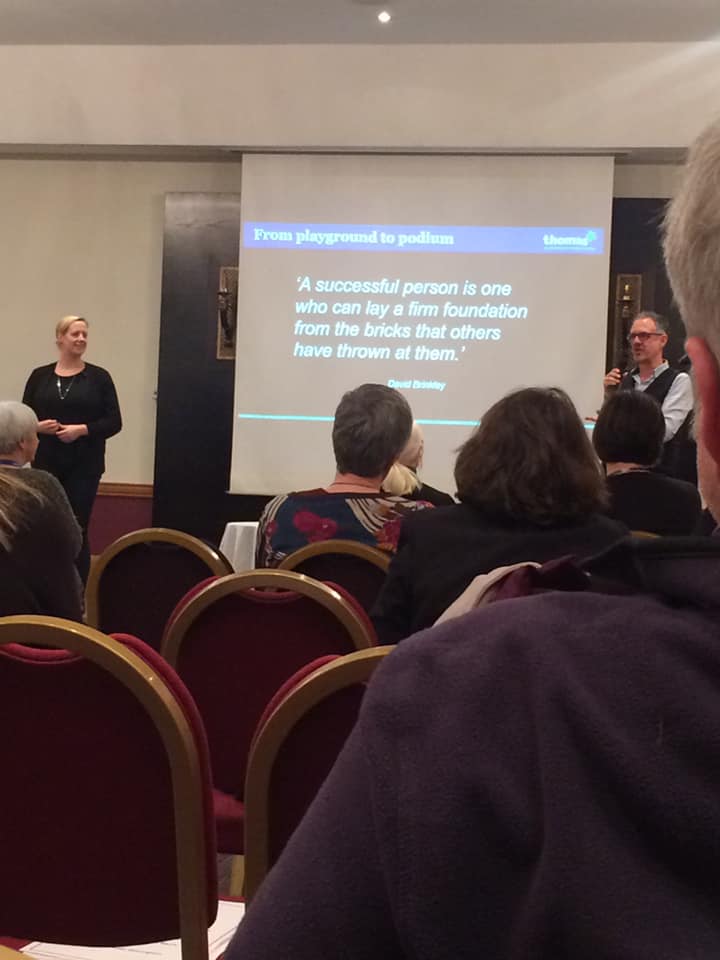 The conference closed with a keynote speech from Naomi Riches MBE – past member of Great Britain Para-Rowing squad
At the 2012 London Paralympic Games Naomi Riches achieved what some athlete's only dream of; winning a Gold Medal at a home Games. Born in 1983, Naomi was diagnosed at just 8 weeks old with a Visual Impairment; her parents knew that from day one this would lead to many difficulties and challenges.
Workshops
A. Using a VI Learner Outcomes framework to deliver intervention and measure impact
Sarah Hughes, Head of Vision Impairment Service, Torfaen County Borough Council

B. Assessing Progress and Service impact – Sheffield Small Steps assessment for Tactile Learners
Joanne Hogg, Head of Sheffield Vision Support Service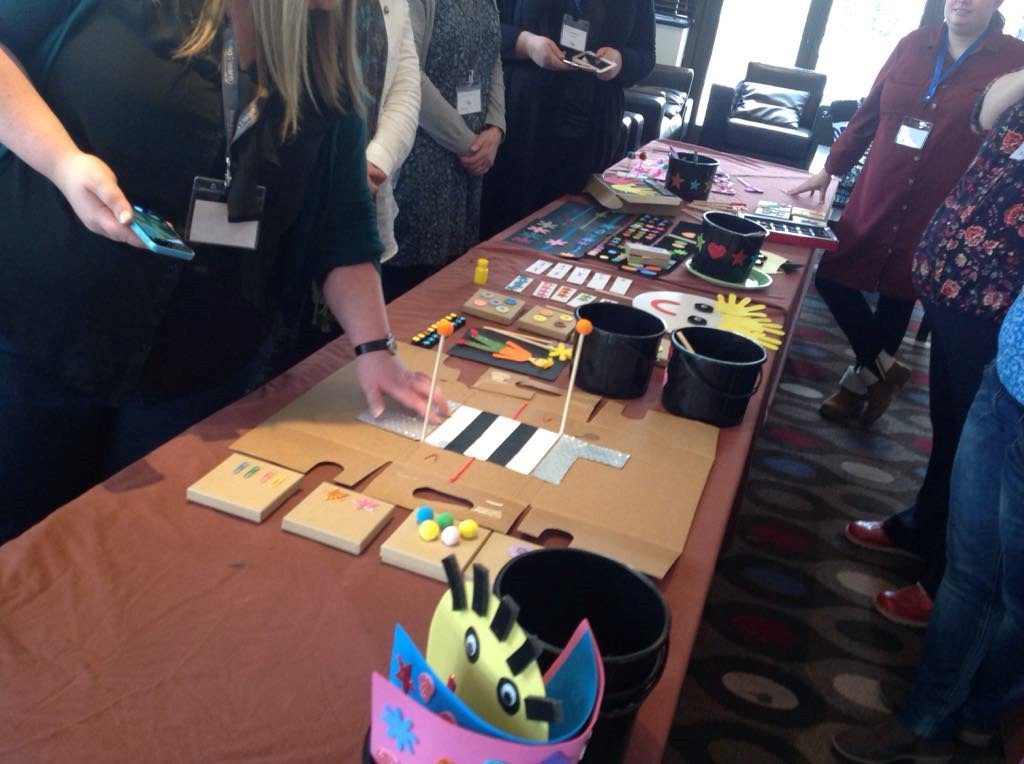 C. 'Make and take'
Gwyn McCormack, Positive Eye

D. Assistive technology in exams
Jane Sharp, Wakefield VI service

E. Messy and Muddy: Encouraging Outdoor Play
Karen Hirst, CYPF Specialist Development Officer (Early Years/Early Intervention), RNIB
F. Uses of digital technology with children with vision impairment and complex needs
Caireen Sutherland, Principal Education Officer, RNIB

G. Preparing for employment
Video – Daniel's sight loss/blindness journey living with Retinitis Pigmentosa
Daniel Williams, Visualise Training and Consultancy